第 1 章

Environment Setup
1.1

eBook
Click Hypothes.is sidebar.

Sign in.

確認是否已在本課程共同筆記群組, 若不在此群組,請點群組加入連結(<>)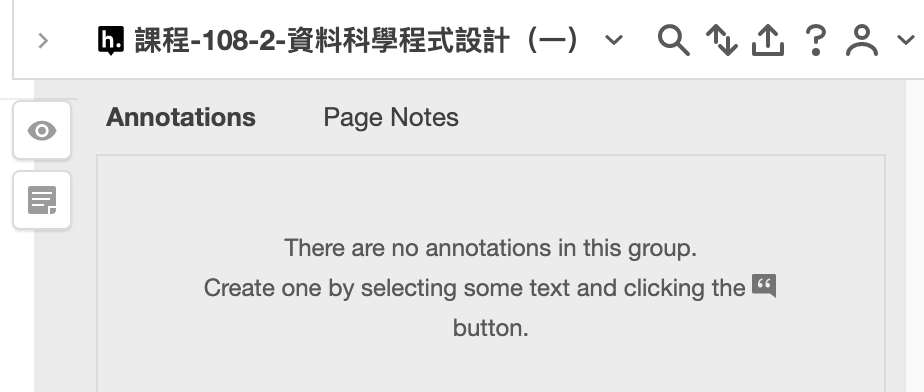 Click Open chat to open Gitter chatroom. Make sure you have signed in.
1.2

RStudio
1.2.1

Create new project
File > New Project > New Directory > New Project,選擇New project要放的資料匣,輸入Directory Name,按Create Project。(此時repo資料匣下會出現一個.Rproj檔)
1.2.2

Project and global options
Tools > Project Options, 確認:

Code editing: Text Encoding為UTF-8

Tools > Global Options,

Code: Display tab下勾選Show whitespace characters。

Appearance: 可改變RStudio Theme.
1.4

上課步驟
Launch RStudio.
自己電腦只需做一次,學校電腦每次都要執行:
Start a new project according to 1.2.1

安裝課程套件

install.packages

(

"devtools"

)


::

install_github

(

"tpemartin/econDS"

, 

force=

T)remotes

設定課堂練習project環境:
課程中跟著操作並記錄在Rmd檔

課程結束至github.com上傳你今天的Rmd練習檔。
1.5

Fork Github Repo

Repo=Repository (專案資料匣,也簡稱專案)。